CAST Sustainability Series Webinar: Controlling Your Costs with Water Conservation
What This Webinar Covers:
It is important to understand how much water your hotel is consuming and how it dramatically it impacts not only the environment, but your hotel's bottom line. Join us for this free webinar to learn the far reaching effects of unsustainable water practices and the simple, as well as cost effective, ways to implement a water conservation effort.
In this webinar you will learn:
How to bring about an awareness for water conservation
How to achieve maximum profitability
How to manage costs associated with water supply
Speaker: George Newton, Founder and Manager, Earth Smart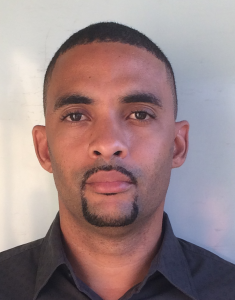 George Newton, founder and manager of Earth Smart is a career entrepreneur with keen interests in the environment. George spent some of his earlier years as the president of a non-profit dive club which assisted and organized cleanup operations beneath the waters surrounding Barbados. He is currently an advocate for sustainability predominantly in the area of water use efficiency.
Earth Smart is distributor of eco-friendly,  water efficient technology products. These products enhance the quality of life of the company's customers while maintaining harmony with the environment. Earth Smart is especially dedicated to reducing the level of water consumption by increasing the efficiency of water use. The company's main goal is to support Caribbean societies in an effort to develop behavioral change in improving water efficiency.
CLICK HERE to download the presentation used during the webinar.