Newsletter April 2022 – Membership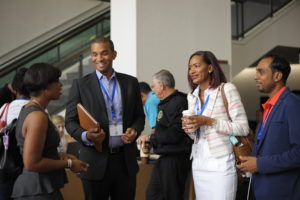 Have you invested for success?  Successful investments pay dividends now and into the future and membership in CHTA can be one of the best investments you make this year.
For a reasonable membership investment, the "dividends" are immense! 
Advocacy

for you on issues facing Caribbean hospitality and tourism interests

Networking

events to connect stakeholders from within and outside the region

Access to region-focused

events

like Caribbean Travel Marketplace and CHIEF

Education

and

best practice sharing

on key areas like marketing, guest satisfaction, sustainability

Statistics

and

region performance data

to help you plan your strategies and benchmark your performance

Webinars

and

virtual engagement opportunities

on myriad topics throughout the year

Robust

operations resources
"People Development" programs

including Young Leaders, CHTA Education Foundation, online jobs bank

Discounts

on products, services, and programs from a variety of suppliers and allied members
For over 60 years, CHTA has been the key organization committed to supporting the hospitality and tourism industry throughout the region. Today, as a recovery unfolds, CHTA remains committed to fostering success for the region, bringing together interests from our 33 member associations to generate business and advance a sustainable and profitable industry.
If you are already a member, please accept our thanks.  If you're considering membership, please join now so that we may continue our mission of making the Caribbean the most desirable place in the world to visit, live, work, and do business! To join now, call or e-mail us, or Click Here.