Newsletter December 2021 – Message from Acting CEO & Director General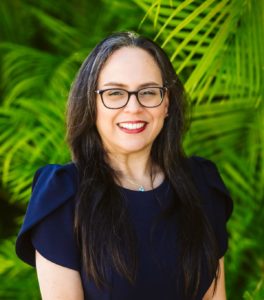 After a long hiatus, I am excited to be connecting with you in this edition of CHTA's newsletter – a critical communication platform where quarterly we'll share organizational and industry updates to help keep you in the know.
As I was preparing to write this message, I remembered a question from an interview with a Canadian media outlet. The publication asked what it was like to take over the reins of the organization at the height of travel's biggest crisis. In my 23 years in different roles in the organization and being Caribbean-born, I've witnessed the resilience of our people and our industry.  There is no greater honor than to represent and lead an organization that has an impact and where everyone involved is an agent of change.  With passion and awareness of the task at hand and the challenges – including lots of unexpected ones – we set a course to move the industry forward with adaptability, flexibility and collaboration at the forefront of everything we did.
2022 is rapidly approaching and we are working on setting our priorities for the year ahead. Allow me to share with you three components that will be essential in the next phase of travel and tourism.
Commitment to sustainability
The industry's success is a result of a combination of elements that are crucial in our individual and collective efforts as we lead the path to a revitalized and re-energized hospitality and tourism industry. 
The Caribbean has been at the forefront in health and safety efforts,  starting with the unique partnership between health and tourism established in 2015 between CARPHA, CHTA and CTO.  With health and hygiene front and center, the Caribbean must remain a leader and innovator and I encourage all hospitality and tourism businesses to embrace the tools and resources that are available via this partnership.  
One of these tools is the Caribbean Traveler Health Assurance Stamp – endorsed globally by the WTTC, CHTA and CTO – which recognizes businesses that commit to training, certification and monitoring. This is a distinctive marketing tool that CHTA promotes in our discussions with travel partners in recognition of the businesses that have committed to health safety.
The impact of any crisis extends beyond our workforce to people's livelihoods and the communities around us.  A people-centric approach will ensure all stakeholders – direct and indirect – understand that tourism is key to the recovery and long-term viability of our communities.
Haiti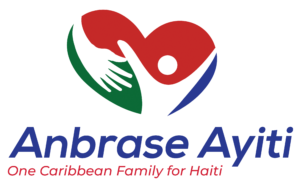 With regard to communities, I would like to remind you of our brothers and sisters in Haiti who need our help to recover fully from the devastating effects of the earthquake that impacted the southern part of the island on August 14, 2021. CHTA and the CHTA Education Foundation (CHTAEF) are combining forces to help Haiti's hospitality and tourism sector and have launched Anbrase Ayiti (Haitian creole for Embrace Haiti), a campaign to raise US$100,000 for hospitality and tourism entities affected by the quake. The campaign focuses on long-term recovery and will help raise funds and resources so the shattered Haitian tourism and hospitality sector can get back on its feet.  We are working with the Global Tourism Resilience and Crisis Management Centre (GTRCMC) and the Association Touristique d'Haïti.
Donating is easy and you can participate here, or
Place and share the fundraising QR code for quick and easy processing of donations, available

here 

Encourage employee and vendor contributions

Invite guests and customers to contribute through your website and social media sites and with guest folio opt-in donations.
CAST

In the 1990s, CHTA (then CHA) was at the forefront of environmental activities with the establishment of the Caribbean Alliance for Sustainable Tourism (CAST) which resulted in a number of resources and tools to support the industry's sustainability. Since last year, CHTA volunteer leaders – led by Richard Williams, Karolin Troubetzkoy and Christine Young – have brought renewed energy to this important initiative focusing on environmental conservation. With Richard's recent passing, his influence will be sorely missed, and we will continue to build on the work that he started. 
More travelers are conscious of how their experience impacts the environment and as such we must protect our resources and prioritize activities that require immediate action. Earlier this year, we renewed our MOU with The Nature Conservancy that will expand CHTA and CAST's online knowledge and resource center and provide research and training materials to support responsible and sustainable tourism industry practices.
This month, CHTA submitted its commitment to the Glasgow Declaration on Climate Action in Tourism as a strategic imperative to foster change, ensuring not only the survival of tourism but the livelihoods of the entire Caribbean. We were extremely proud to have CHTA Regional Vice President Ewald Biemans, Owner of Bucuti & Tara Beach Resort, be part of the signing of the declaration at the UN Climate Change Conference.
"Adaptability is the simple secret of survival." – Jessica Hagedorn
How we do business continues to evolve every day. Innovation is our driver and while we have made tremendous strides in this area, we still have a long way to go.  I am excited that our president, Nicola Madden-Greig, OD has launched a Technology Task Force as we focus on service delivery and excellence. I invite you to peruse our library of CHTA Live: The Resilience Series webinars, many of which focus on technology.
Over the past 18 months we've learned that keeping an open mind and a flexible, adaptable attitude allows individuals and businesses to thrive irrespective of the circumstances. As we continue to adapt to the demands of facilitating global connectivity, CHTA will launch the CHTA Member Hub – our member exclusive online community – providing our members a platform to dialogue and engage with industry peers to be in-the-know of what is happening across the Caribbean and around the world. The platform is user-friendly with access to our member-exclusive content. 
Walk the talk – Coming together, keeping together, working together
It is human nature to seek connections, and we've been longing for the warmth of our extended CHTA family in the same way travelers are dreaming of connecting with the diverse flavors and beauty of the Caribbean. Although we've adapted to conducting business in a virtual environment, it is time for the industry to come together and showcase the Caribbean to the world. CHTA has started working on plans for Marketplace 40 to be held in person in late April or early May. As we iron out the details, we urge you to make allocations within your budgets that will facilitate your participation at the biggest marketing event for the region's hospitality and tourism industry. 
Meanwhile, important educational, networking and professional development events such as the Caribbean Hospitality Industry Exchange Forum (CHIEF) and Taste of the Caribbean will be reimagined after we receive your responses from surveys and during focus group discussions.
Your participation and engagement in CHTA's activities will enable the prompt resumption of our programming as we chart a new path to a reenergized industry.    
Thank you for taking the time to read and share this relaunched newsletter. (I promise my next report will be shorter!) This edition is being distributed widely to an extended database of friends, colleagues and stakeholders, however future editions will be exclusive to CHTA members. For a full breakdown of CHTA's activities over the past year, please download our Oct 2020 – Sept 2021 Activity Report. 
Thank you, also, for your commitment to CHTA. We invite you to lend your voice, share your knowledge and solutions, and get involved as we move forward together. Without CHTA, you and your business will miss out on resources and opportunities to grow and thrive. Without you, CHTA is less effective in representing our diverse constituents and ensuring that your voice is heard.
To expedite your 2022 renewal or to know how you can get involved, please click here.