Newsletter December 2021 – President's Welcome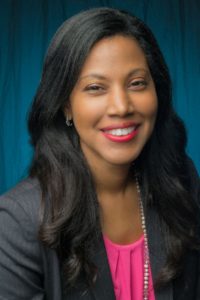 As your new president, I am humbled and delighted to continue the stellar performance of CHTA as tourism recovers from the COVID-19 pandemic.  It is with the cooperation of industry partners such as CARPHA, CTO, IATA and WTTC, among others, that we were able to identify appropriate solutions in real time to respond to the many challenges presented by this pandemic.
Moving forward, Caribbean tourism must not only survive but thrive. This will require more collaboration, establishing new partnerships, and strengthening existing relationships, including the revitalization of our membership base. We must also focus on longstanding problems, such as climate change, which still present an existential threat to a sustainable industry.
While we continue to address the pandemic we must also focus firmly on the future and consider how technology and the current reality of Industry 5.0 will reimagine tourism products and services.
Whether you're in education, medicine, or engineering, how we work has been vastly affected by technological advancements. From the way we tackle our tasks to how we communicate with co-workers, suppliers, and current and prospective customers, technology has created ripples of change that have impacted companies in every industry. We saw this in our own experience during COVID-19 when meeting and communication tools such as Zoom and Teams became indispensable.
Caribbean tourism must reimagine itself with a focus on delivering new customer experiences geared around hyper-customization, being responsive to new supply-chain relationships, and showcasing experience-activated and interactive products while ensuring the human element is not lost.
While technology will offer us new solutions, the warmth of the Caribbean people must never be compromised. A resilient, engaged, human-centric and sustainable industry is critical in this new paradigm shift.
We have appointed the Tourism Technology Taskforce with Sanovnik Destang as Chair. He and his volunteer team will look at how Caribbean tourism can utilize tools such as artificial intelligence, augmented reality, virtual reality, big data, and robotics to establish "smart tourism enterprises" operating in smart destinations, utilizing smart teams. A human-centric approach must be an integral part of the planning process as we embed Industry 5.0 technology into tourism enterprises and work to upskill, reskill and provide support mechanisms for team members to transition into new roles or provide exit options and support.
In this new world, small, micro and medium tourism enterprises must not be left behind and this will require both public and private sector engagement as well as deeper collaboration with NGOs and multilateral organizations to provide necessary support. Our National Hotel & Tourism Associations must also play an essential role in the delivery of new products and services.
We must also work with academia to ensure that emerging curricula reflect the new trajectory for tourism and that our young people are getting the right tools to be able to meet the industry's challenges and opportunities. At the same time, we want to invest in and empower our workforce to be even more skilled, and we must strive to attract the best talent to our dynamic industry.
Rebuilding our membership will be part of our strategic focus for the new executive. Please be on the lookout for new initiatives from the Membership Committee, led most ably by Bill Clegg. The restart of our newsletter is just one of the many steps to continue to deliver value to our membership.
Caribbean Travel Marketplace will again be chaired by Karen Whitt, who along with the full marketing committee, is envisioning a new, exciting and compelling Marketplace experience.
We will soon welcome a new chair of the Caribbean Alliance for Sustainable Tourism (CAST). The CAST team will increase the focus on climate change matters and mitigation strategies for Caribbean tourism. CHTA has officially signed the Glasgow protocol and the CAST team will seek to implement concrete strategies to ensure a sustainable Caribbean tourism industry.
Advocacy for Caribbean tourism will continue to play a pivotal role and we welcome back Vincent Vanderpool Wallace as Chair of that committee. CHTA will be strident in its efforts to advance training to reinforce health and safety, forge strategic partnerships and lobby travel and tourism players to ensure that any changes to protocols/travel advisories takes into consideration the particular challenges that Caribbean destinations face and will not be to our disadvantage. Through our ongoing public relations activities, our efforts will also build confidence in traveling to the Caribbean for consumers and the travel trade alike. 
I look forward to working with each and every one of you as we forge ahead with courage, unrelenting passion and resolve to ensure the future of Caribbean tourism remains strong.