Newsletter December 2022 – CEO Corner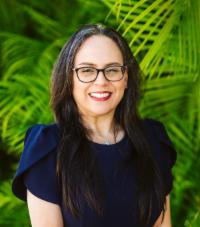 In October, CHTA brought together the Caribbean hospitality and tourism industry along with global partners for the most important gathering the industry has experienced over the past three years.  Caribbean Travel Marketplace not only provided a platform for suppliers from 25 Caribbean destinations and buyers from 23 markets to meet but it was a much-needed catalyst for all those in attendance and particularly for CHTA as an organization.
The energy was palpable in every corner, the vibrancy of our diverse culture showcased as delegates presented their offerings and the warmth that characterizes our people was evident as we rekindled or established new relationships. The CHTA community was in full force, united – not necessarily because of being at an in-person event – reminding us of CHTA's purpose and the value we bring to the various stakeholders across our 33 member destinations.
For 60 years, CHTA has played a critical role in strengthening the industry by providing resources that have a direct impact on your business performance and operations along with tools to support the professional development of the stewards and ambassadors of the industry.  As the leading and unifying voice of the private sector, we represent your interests in ensuring fair and business-conducive treatment as well as maintaining the region's competitiveness in the global marketplace.
But we cannot do it alone…your engagement and support are critical.  Let us take that energy, passion and pride that we experienced with Marketplace (even those that were unable to join us) and turn it into a commitment to get involved, spread the word about our work and bring on board new individuals – either from our organization or destination colleagues – that will help in forging a stronger CHTA community.
I cannot wait for the opportunity to interact with you in 2023 as we embark on member visits and additional in-person events and replicate the excitement!