Newsletter December 2022 – CHTA Education Foundation
A Record-Breaking Year for CHTA Education Foundation
415 Participants Complete National Hospitality Training in Turks & Caicos Islands
Providenciales, TCI – On November 11, 2022, CHTAEF wrapped its largest national hospitality training program in the Turks & Caicos Islands.
Over five weeks, our remarkable training team of Louise John and Suzanne Shillingford-Brooks took hospitality professionals through the foundation's Caribbean Supercharged Service training program.
They provided hands-on, service-centered training for housekeepers, maintenance technicians, pool & beach specialists, grounds men, front of house team members, F&B servers and bartenders, supermarket personnel and the TCI Border Force.
The national "Caribbean Supercharged Service" training series was executed in partnership with the Turks & Caicos Hotel and Tourism Association (TCHTA) and a milestone in both organizations' history as the largest training project undertaken.
"The island is now ablaze with all the positive comments regarding Caribbean Supercharged Service Training!" commented Stacy Cox, CEO, TCHTA. "Our members' feedback shows great appreciation for this timely positive energy and service focused boost that we are proud to have partnered with the CHTA Education Foundation to deliver immediately before high season. We will certainly partner with the Education Foundation again next year for more energetic, effective service magic!"
"Heartfelt Guest Care", "Happy Housekeepers", "Realistic Leadership", "F&B Knowledge & Service Basics", "Roving Guest Ambassadors", and "007 Secret Care Agents" were the captivating sessions delivered for a multitude of TCHTA accommodation and allied member businesses.
Diane Higgs, Human Resource Manager of Ocean Club Resorts, the original condo resort on Grace Bay, was thrilled with the training for all her team. "The impact of the work by the CHTA Education Foundation trainers Louise & Suzanne will be felt for a very long time. Caribbean Supercharged Service training has been an incredible opportunity for all our team to participate; the pertinence of the message, combined with the passion and knowledge of the trainers, has encouraged, and lifted us all."
Karolin Troubetzkoy, Chairwoman of CHTA Education Foundation said "We are incredibly proud of this milestone in our 36-year history and pleased that the Education Foundation was able to deliver a five-week comprehensive training in partnership with TCHTA and the various properties, businesses and government across the Turks and Caicos Islands. The open and honest communication with the team at the TCHTA enabled us to deliver training that met the needs of their member properties and hospitality workers that participated in the program."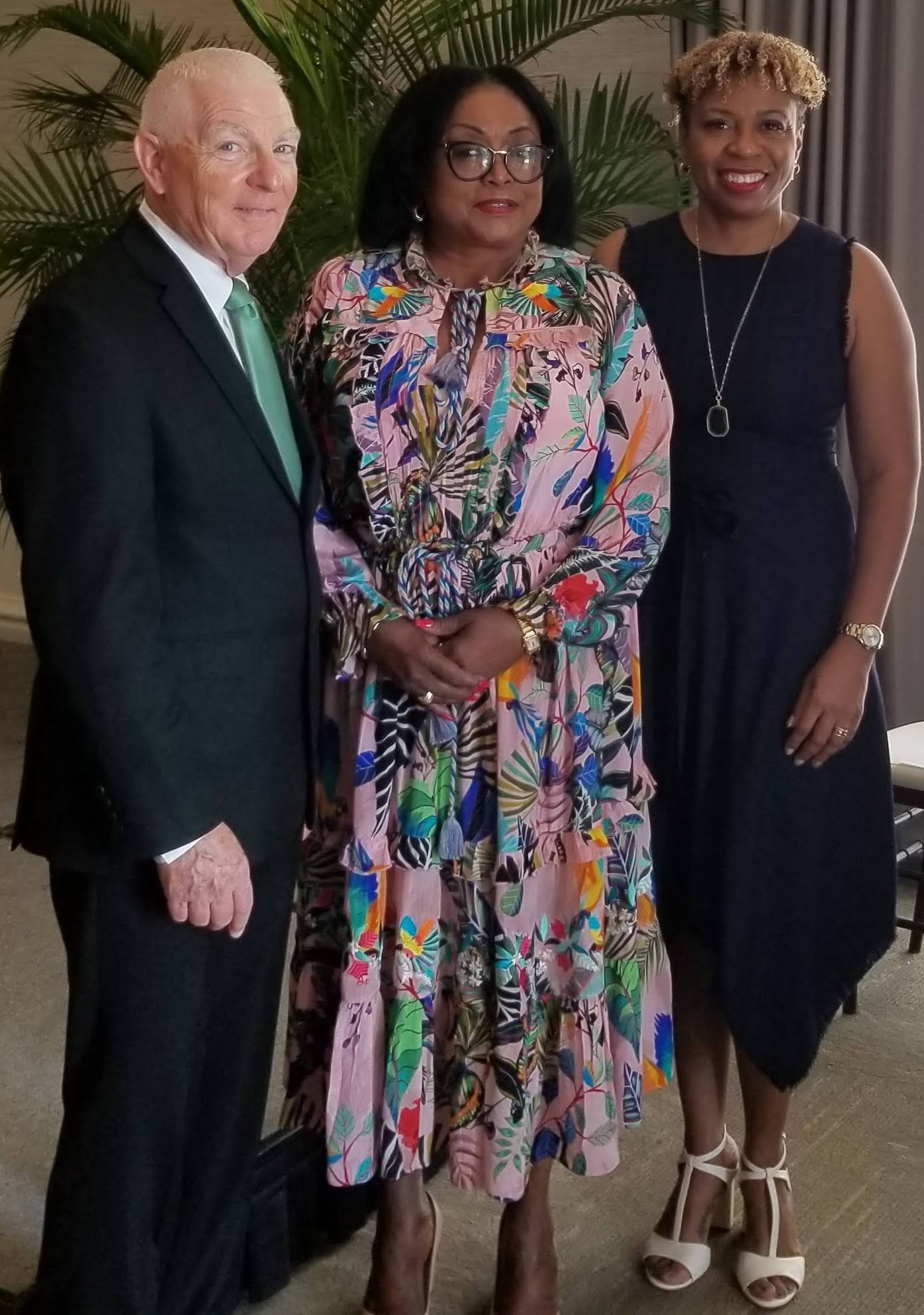 Stars of the Week
At the end of each week of training in the Turks and Caicos Islands, the trainers Louise John and Suzanne Shillingford-Brooks identified a Star of the Week.
These were training participants who exemplified the habits and skills that they wanted other team members to emulate.
October 14 – Michael Williams, Chief OnCall Maintenance Technician at Grace Bay Club, TCi
October 21 – Wadly Prophete, Pool & Beach Concierge of the Shore Club
October 28 – Francis Gedeon, Property Services, Ocean Club Resorts
November 4 – Willy & Tashawna, Main Gate Security at Blue Haven Resort
November 11 – Waldo Moore, the Pool & Beach Manager at The Sands
Louise John said of Willy & Tashawna, Main Gate Security Superstars at Blue Haven Resort: "Your consistently warm, friendly greetings and departure wishes along with infectious smiles are among the highlights for guests at this property."
The Star of the Week initiative allows teammates to celebrate each other and the property also gets an awareness of how other people view their employees.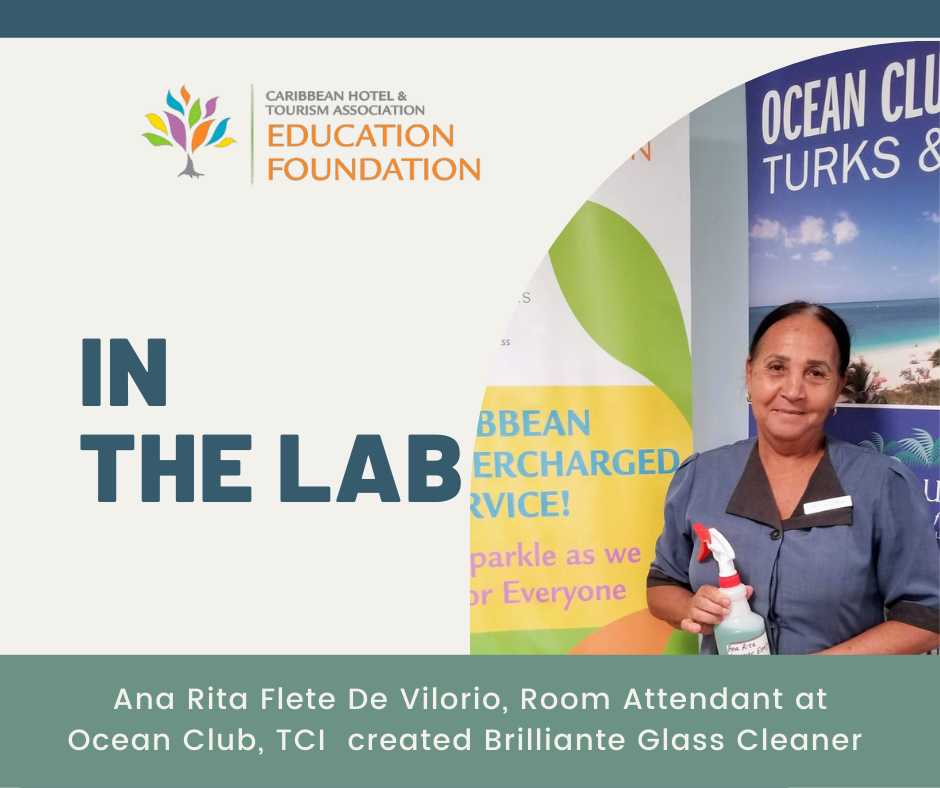 71 Getaways Donated to 2022 Caribbean Travel Auctions
The overwhelming generosity of our Caribbean travel partners allowed the foundation to mount two auctions this year.
In the first round, 34 holidays valued at US$ 100,000 went to the highest bidders. The second round saw 37 getaways worth more than US$110,000. The second auction, dubbed Caribbean Black Friday Travel Auction ended on November 25, 2022.
"The auctions are a win-win for everyone," said Karolin Troubetzkoy, Chairwoman of CHTA Education Foundation. "Bidders receive amazing Caribbean getaways, and we are able to continue providing scholarships and stellar capacity-building programs to the hospitality industry."
To date, the Education Foundation has provided more than US$2.5 million in scholarships to hospitality professionals. The annual travel auctions are one of the main fundraisers that allows them to do this.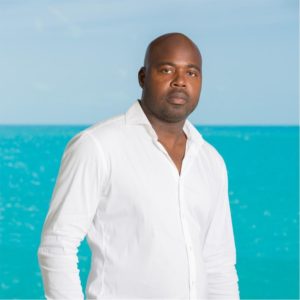 Quote
"It's a pleasure to have you powerhouse ladies (speaking of Louise and Suzanne) here engaging with our industry. Thank you for all you are doing!" – Trevor Musgrove President of the Turks and Caicos Hotel and Tourism Association (TCHTA).