Newsletter December 2022 – Industry Data
The Caribbean continues to see a positive recovery in tourist arrivals.
According to the United Nations World Tourism Organization's (UNWTO) latest statistics (September 2022), most Caribbean countries continue to show a strong recovery in tourist arrivals by comparison with many regions of the world.
The UNWTO data indicates that globally, tourist arrivals through July 2022 were at 57.1% of the same seven months of 2019 while arrivals to the Caribbean region as a whole reached 81.9% of the total for the same period of 2019.
According to Tourism Analytics, the top performing destination in the Caribbean in 2022 was the U.S. Virgin Islands which through August had recovered 128.8% of its 2019 air visitor traffic for the same period, followed by Puerto Rico (through July 2022) at 113.9% of its 2019 non-resident hotel registration numbers. Curacao and Aruba through October were at 105.1% and 96.9% respectively of their 2019 stopover visitor numbers, while the Dominican Republic through September was at 106.9% of its 2019 non-resident visitor arrival numbers for the same nine months.
The worst performing destination continues to be Cuba, which only recovered 32.3% of its 2019 international arrivals in the first nine months of 2022.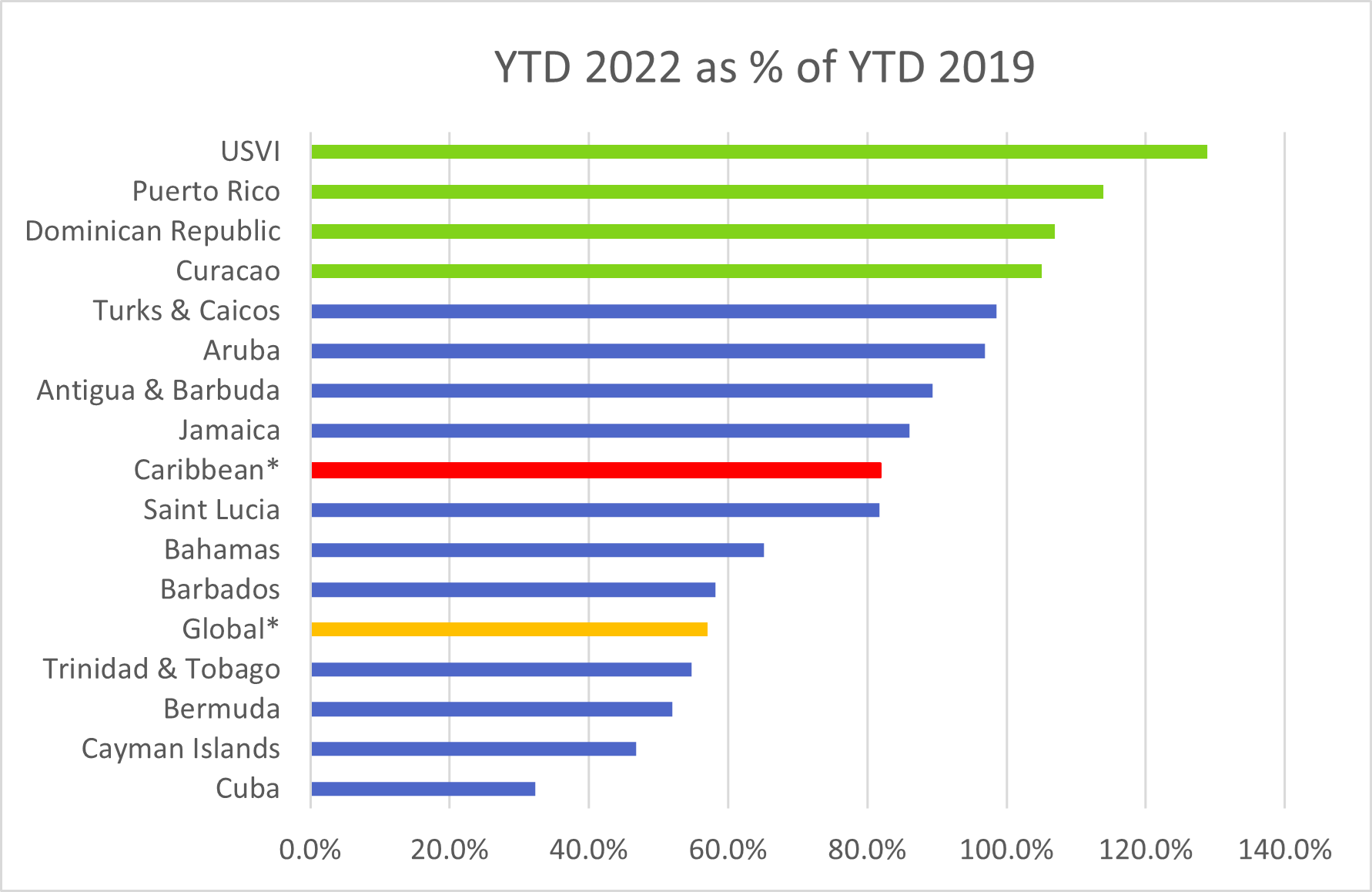 Some 61% of the UNWTO's experts see a potential return of total international arrivals to 2019 levels in 2024 or later while only 27% saw a return to pre-pandemic levels in 2023.
For more information go to www.tourismanalytics.com.