Newsletter July 2022 – Caribbean Travel Marketplace
ANTICIPATION BUILDS FOR 40TH CARIBBEAN TRAVEL MARKETPLACE!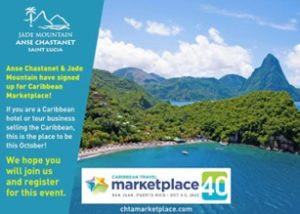 Puerto Rico is the place to be this October as the Caribbean comes together again "in-person" to share our unique products and services with our closest partners, near and far. The excitement is building as we prepare to rekindle existing relationships and build new ones together all in one place.

According to Travel + Leisure Magazine, the Caribbean is home to some of the World's BEST "off-the-grid hideaways to elite ultra-luxe retreats…" and we can't wait to showcase all of you in Puerto Rico this October during Caribbean Travel Marketplace.  If you haven't already registered, please do so today as we will soon open appointments, and you don't want to miss this amazing B2B opportunity.  If you need additional information, let us know we will be happy to speak with you personally to help you make that decision to join us in Puerto Rico, you can also log on right now for registration at www.chtamarketplace.com.
Buyer outreach is very strong, and we are so pleased to share that we have buyer companies registered from 15 different countries and the list is growing daily.  These buyers are ready to connect and reconnect with you, many of which are new to Marketplace and some new to the Caribbean.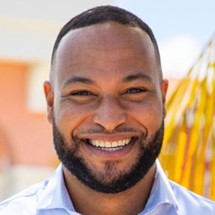 A fresh new and familiar face! Many of you have had the pleasure of knowing Miles Mercera from Curacao.  Miles is the CEO of Miles Ahead and he and his team are working with us to assist with Caribbean Travel Marketplace sponsorships, registration, and event logistics.  We are so delighted to be working with Miles as he brings additional resources and new ideals to CHTA.
According to Miles, "The immediate impact of the pandemic left many of us feeling uncertain about the future, but I personally never lost faith in our regions resilience. My team is beyond grateful to be able to join CHTA's team to support and work alongside the Caribbean family towards excellence in tourism. We're poised and energized to deliver and look forward to the 2022 Caribbean Marketplace."
We have a number of attractive Marketplace sponsor packages available, if you are interested in becoming a sponsor, please contact Miles associate Zunette Jourdain at consultant@caribbeanhotelandtourism.com.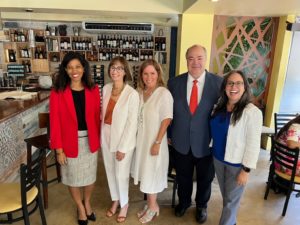 In June, several CHTA Members attended the World Travel and Tourism Conference in Puerto Rico.  During the event we were fortunate for the opportunity of hosting a Caribbean Travel Marketplace press conference to several media outlets who were there for the WTTC event.  Featured here are Nicola Madden-Greig, CHTA President; Clarisa Jimenez CEO PRHTA; Karen Whitt, Chairman CTM; Federico Moreno-Nickerson, Chairman, CHTA Marketing Committee and Vanessa Ledesma, Acting CEO CHTA.
The schedule of activities for this year's event is online at our website chtamarketplace.com, and here is a quick glance day-by day: Monday, October 3 to Wednesday, October 5
MONDAY
CHTA Board of Directors Meeting
Caribbean Travel Forum & Awards Lunch
Delegate Registration
Opening Celebration – this one is unlike any other before, and not to be missed!
TUESDAY
Delegate Registration
Destination Press Conferences
Business Appointments
Networking Opportunities – Dine Around Program
WEDNESDAY
Delegate Registration
Destination Press Conferences
Business Appointments
Evening Open for Private Events
Optional Organized Social Event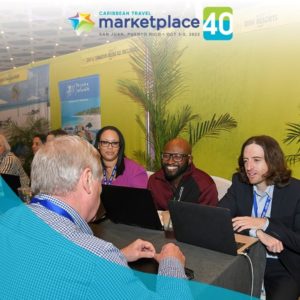 Show us your favorite images from years past!! We want to see your favorite Marketplace images through the years, please take a moment to share these with us on our Facebook and Instagram and use the hashtag #CHTAMarketplace40!

You can also express yourselves in a much bigger way! Something new for this year are the large "Destination Pavilions" which will be featured near the entry of the event.  These pavilions provide destinations the opportunity to increase your visibility by showcasing the food, flora and fauna and cultural beauty of your destination.  These are only available on a limited basis, and only one left.  If you are interested in a Destination Pavilion please contact Vanessa Ledesma, vanessa@caribbeanhotelandtourism.com.

CHTA along with MPE will be creating a "Caribbean Travel Marketplace Insider" webinar designed to assist you and your destinations on gaining the maximum benefit during Caribbean Travel Marketplace.  The session will take place on August 4 at 4pm Eastern/3 pm Central, and details will be shared through Eblast and Facebook. You can register here.
We look forward to seeing you in Puerto Rico!