In Memoriam
CHTA Mourns the Loss of Mr. Andre Niederhauser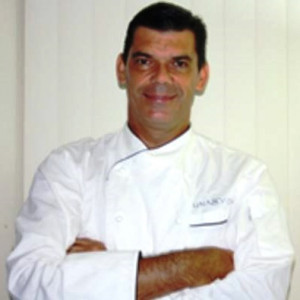 It is with great sadness that we share the news of the sudden death of Andre Niederhauser this past Tuesday, October 11th on a motorcycle accident in Panama.     Andre will always be remembered as a pioneer in Caribbean cuisine but more importantly his legacy will continue as he was a founding member and first president of the Caribbean Culinary Federation and Taste of the Caribbean which remains the most important platform for Caribbean culinary professionals.
He was instrumental in the development of many Caribbean chefs and for that and all his contributions, we will always be grateful.  He is survived by his wife Doreen and son Valentino.  Our prayers and thoughts are with his family.
CHTA Mourns the Loss of Mr. Clive Carty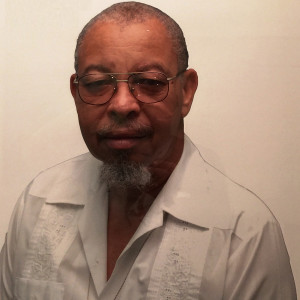 Clive was one of the key craftsmen of the Anguilla Government's tourism plan and policy which focused on high end–low volume tourism.  There is no doubt that he was a significant player in the launching of Anguilla's tourism industry.
A long time CHTA board member, Clive had fallen so much in love with tourism that in the early 1980s he resigned from the Anguilla Public Service and joined the private sector as General Manager of the small Cul de Sac Hotel, in Cul de Sac, a property then owned by Mr Leon Roydon.  After a few years, he moved on to bigger things when he partnered with two investors, one American and another Irish, and established the top class Mariners Hotel, in Sandy Ground, which opened for business in 1983.  Over several years, Mariners emerged as one of the leading tourism properties on Anguilla and contributed much to putting Anguilla on the tourism map.   Clive's phenomenal contribution to the tourism industry earned him the Anguilla Tourist Board Pioneer of the Year Award in 2015.
Clive's leadership role in the tourism sector extended to his being Chairman of the Anguilla Tourist Board. He served in this post with distinction for many years.  In fact his esteemed business stature, and the high regard in which he was held in Anguillian society, resulted in his holding such other appointments as Chairman of the National Bank of Anguilla (NBA) and also Chairman of the Anguilla Public Service Commission.
When he departed from the Mariners Hotel in 1995, Clive still remained in tourism-related business.  He established the Anguilla Travel Services in The Valley, providing a well-needed and patronized airline booking service. Despite his busy schedule, Clive found some time for recreation – mainly photography for which he had developed a passion as early as the 1960s.  He was a self-taught photographer and, over the years, amassed a large collection of photographs of various Anguillian scenes and aspects of life of Anguillian people.  A long-lasting and prized piece of his work is Discover ANGUILLA, a booklet (which he co-authored) containing some of Anguilla's most beautiful scenes.  And oh, he possessed an amazing collection of some of the most popular cameras on the market!
As regards his involvement in "community work", Clive served as a Sunday School Teacher, for several years, at the Zion Methodist Church in North Hill, where he worshipped – and thus created a bond of caring, sharing and camaraderie among the young people of the village.
Clive departed life's stage on Tuesday 13th September 2016 after serving his country and people with distinction: as an educator, a senior public servant, a founding member of the tourism industry which is Anguilla's life blood, a travel agent, Chairman of the National Bank of Anguilla, a photographer, a renowned community worker and a Sunday School teacher.