Our Caribbean Culinary Challenge
Written by Josue Merced-Reyes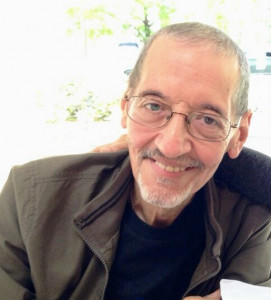 Throughout my years in the industry, I have watched a trend develop in the food and beverage industry. This trend began very slowly in the 1970's and started picking up speed when Reagan's cutbacks in the American federal school lunch program elicited criticism that there was no longer funding to provide a "balanced diet" to schoolchildren, including fresh vegetables.
Over the past 40 years, mindful eating has become the a staple. Mindful eating  is not a diet, but a clear understanding that food is critically tied into a our health and overall wellbeing. Baby boomers have embraced mindful eating as a way to better manage their health, while for millennials this "health awareness" has intuitively become one of their core values. This blossoming realization in today's F&B clientele has spread to the culinary conscious tourist we find visiting the Caribbean. Therein lies the Caribbean's greatest culinary challenge
The Caribbean Challenge
Professional chefs know that high quality, fresh ingredients are paramount to creating a memorable and delectable meal. However, our unique Caribbean cuisine is traditionally devoid of healthy selections or healthy accompaniments at our eateries. With the high historic population of African slaves and indentured servants, our cuisine was based on subsistence, making it heavy on caloric count and left-overs. A meal hearty enough to work the fields.
Fresh vegetables and a balanced diet were not a consideration. Traditional Caribbean cuisine, in most Caribbean nations, consists of rice, peas or beans –  if meat is provided it is often well done, fried or stewed. How do we add Caribbean flavor to these healthy meal trends without offending our well-loved grandmother's cooking.
Mindful Food Trends
Consumers now say healthy food should not be a luxury (opportunity for the Caribbean)

Plant-based milks, meat alternatives and vegan offerings have gone mainstream, with




consumers looking for innovative options to take-in the inherent benefits of plants.

But today's consumers are not "dogmatic" when it comes to their healthier diet. He or she




might be vegetarians that eat seafood, or non-meat eaters, which really have just cut back and




still enjoy an occasional juicy, lightly-seasoned charbroiled burger. They make food choices




based around what they think will make them feel better.

Veggie-centric restaurants are becoming more popular. An example is Ladybird in New York that offers a vegetable charcuterie plate with smoked carrot, cured beef, mushroom pate and beet chorizo.

Tropical fruits and flavors paired with grains for concepts perceived as "healthier" indulgence.

Plant waters – From aloe water and maple water to artichoke water and cactus water, are




replacing sugary sports drinks and artificially flavored waters.

Meat substitutes have graduated from seitan and soy with new options made from chickpeas,




legumes, and fungi.

From nonalcoholic happy hours to standalone mocktail menus, beverages are being positioned




as intricate and unique experiences that can be had without the hangover.

Calorie counts and nutritional values on the menu. Some with a story explaining how they




source their ingredients. A social media campaign profiling their farmer-suppliers.

Consumers looking for more low-sodium and sugar-free options in 2017.

People aren't just asking themselves what they'd like to eat, but also how meals can stretch




their dollar, reduce food waste, save time and be healthier.
An Opportunity for Reinvention
These trends prove that the Caribbean now has the opportunity to reinvent itself, and promote healthier menus in its restaurants and eateries.

There is preference for natural, simple and flexible diets will drive further expansion of




vegetarian, vegan and other plant-focused formulations.

We need to lower "sweetness" in our "sweets". Sugar is under pressure.

Consumers are looking for seeds as protein substitutes; they bring a natural source of flavor,




texture and health, including a high protein content and consumers are looking to benefit.  You




can add seeds to many of our Caribbean traditional dishes, soups and stews.

The next superfood is moringa. The leaves of the Moringa oleifera tree grow in Haiti as well as other parts of the Caribbean, Latin America and Africa; they are drawing interest from trend watchers for their nutritional content.

The next meat alternative is jackfruit – Of all the meaty substitutes, food experts say jackfruit has




the most potential to go mainstream because of its meaty texture and ability to absorb the




flavors in which it's cooked

Goat is the meat! Low in calories, fat, and cholesterol. Goat is ready to become the next go-to




protein in 2017.

Dragonfruit is another notable fruit. It's the new acai with its powerful antioxidant content.

Driven by the growing multicultural population, spices that were once exotic and




unfamiliar are becoming familiar and ubiquitous. Flavors in this group include: Cinnamon




Caramel, Cocoa Curry, Ginger Mandarin Cardamom.

Coconuts are everywhere. Just about every component of this fruit-seed-nut is being used in




different applications



I know many of our Caribbean National Culinary Teams competing at Taste of the Caribbean this year have already integrated these health trends into their cuisine thereby offering their clients a menu that is both local and healthful. The true challenge presents itself with our young apprentice chefs and bartenders-to-be. They are the future of our industry and will be part of a key economic engine in each of our countries.
The challenge is ours. Are we doing enough to guide our young professionals what these global trends are and how to "Caribbeanize" them? These global trends are the mark and value of today's traveler. We need to embrace them for the good of our businesses and our clients, our local agricultural industry and our people.
About Josué Merced-Reyes
Josué Merced-Reyes is a food, wine and beverage educator; a critic and journalist, as well as a food and beverage marketer. He is an honorary member of the Taste of the Caribbean Hall of Fame and has been head judge for the Taste of the the Caribbean Bartender Competition. He is President of InterEmarketing , the Caribbean gastronomy, food and beverage consulting firm that specializes in the Hospitality Industry, as well as promoting products and services we enjoy.